Are you a green enthusiast?
A glimpse at what we do the best...
Wall-Gardens
Greenscaping..
A breath of freshness infused into those concrete walls; they are no more dull & life-less 😉
Indoor-Outdoor
Landscaping..
Ever given a thought about
sharing your living space with nature?
From a desktop plant to a full fledged green setup,
we've got it all!
A beautiful portrait of lush greenery 
would be the perfect add-on to your living room space.
But hey, these are not mere pictures..
After all, why settle for a picture when you can have them for real?
Be it an eco-friendly 'broken pot' garden
or the classic Fairy/Zen gardens..
we've got the best theme to suit your imagination.
With these lovelies in your space,
it's beauty & urban decor – redefined!
Gifting & Orders In Bulk..
A special day for your loved one?
Or an occasion for your team?
We've got you covered!
Offering an exclusive range of Terrariums, fairy gardens and Bonsai plants, we also have a wide variety of outdoor and indoor plants that are air purifiers and are of medicinal value in numerous ways.
With landscaping and indoor garden solutions – tailored to the requirements of our customers,
Terrario is the one stop shop for all your green needs.
For a personalised tour,
walk into our store today!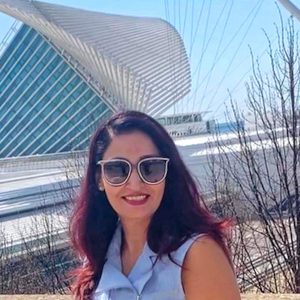 Sarita Bhutra from Bangalore has been into making terrariums, fairy gardens and bonsai for over a decade now. With a demonstrated experience in green interiors and urban gardening coupled with her zeal to spread the green, she has been conducting numerous workshops & training sessions across the nation and has been featured in multiple TV interviews as a green expert. 
Efficiently playing the roles of a daughter, wife and a loving mother.. she also is a successful entrepreneur, running an exclusive Terrarium & Plant boutique in Bangalore – Terrario.